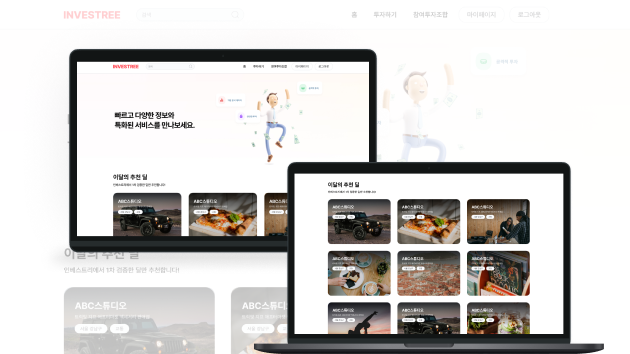 Overview
Investree is an investment suggestion website. It is developed for 2 types of users. The 1st type of user is called General Partners, who operate the Admin Panel. The GP users act like agents and are responsible for adding the available investment options, which is reflected on the Investee Website.
The main website "https://investree.kr/" is designed to attract the 2nd type of user, called Limited Partners, i.e., the investors. The LP users can check out the available investment options on the Main website as suggested by the GP users via the Admin panel. The LP users can show interest in some of the available investment options, which the GP users get notified about. And the rest of the transaction is taken care of in an offline mode.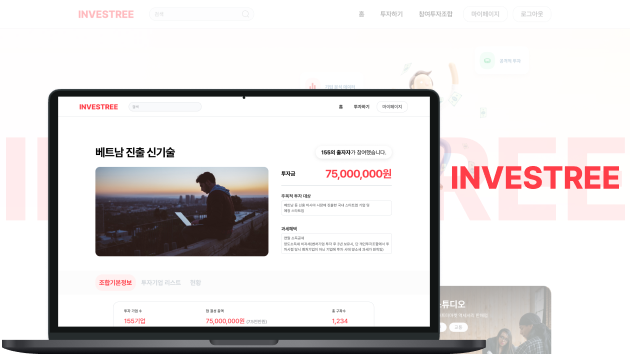 About Client
The Invention Lab is a corporate innovation advisory firm that helps in business transformation. They implement inbound and outbound Open Innovation Strategy following a systematic and effective framework to produce feasible solutions. The Invention Lab has the best expertise and experience in three important areas of Open Innovation - Open Innovation Advisory Service, In-house Startup Acceleration Program and technology Scouting, and investment.
For the first time in Korea, The Invention Lab launched the Open Innovation program for large corporations, and they are comprehensively supporting innovation activities to transform business models. They operate effective programs for corporate innovation organizations and in-house start-ups that include everything from new business development to prototype product development, to customer verification, and even launch within a short time.
Also, in Vietnam, The Invention Lab has established Company Builder together with a local partner to foster a local spin-out company and to make subsequent investments.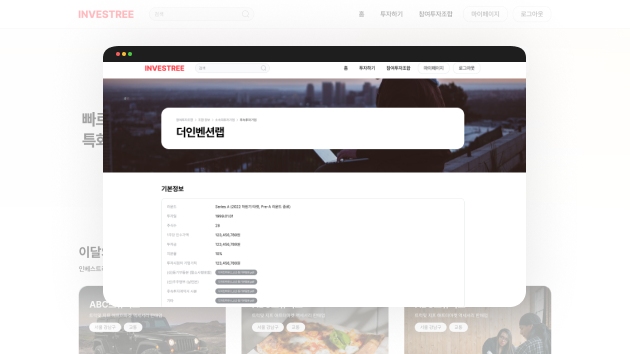 Client Requirement
When the client approached us to create an investment suggestion website to attract investors, they provided a comprehensive set of requirements and specifications to ensure the project's success. They clearly defined the purpose of the website, such as attracting investors to explore and potentially invest in various opportunities. They also provided guidance on where to source the investment-related data and content and outlined the desired user experience, including the design aesthetic, user interface (UI) elements, and overall look and feel of the website.